FRANCESCA RIOLO GIOVANE E TALENTUOSA STILISTA SICILIANA CONQUISTA LA SPAGNA AGGIUDICANDOSI IL TITOLO DI BEST DECORATION COLLECTION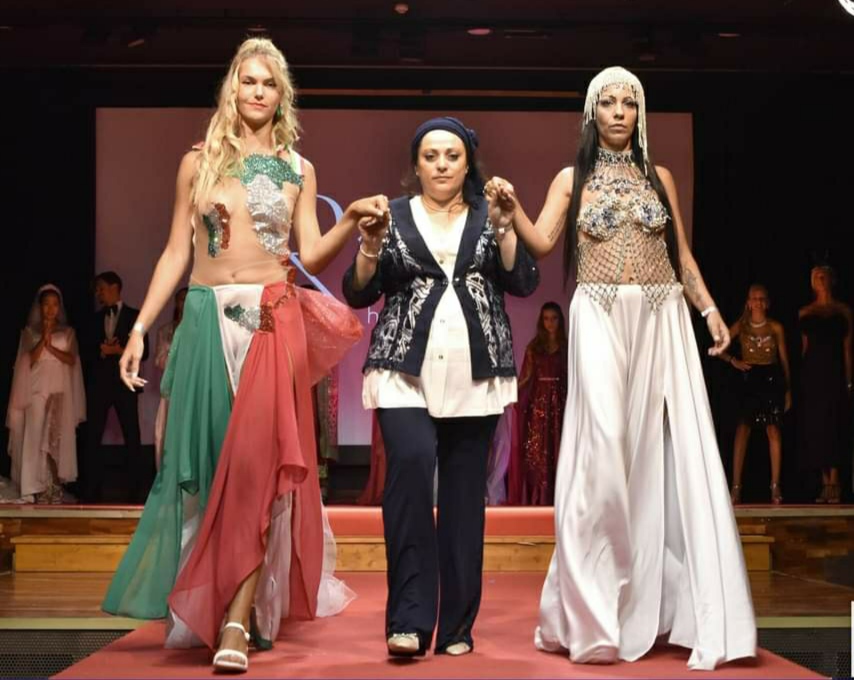 IL SUCCESSO DELLE SUE CREAZIONI NASCE DAI TESSUTI E DAGLI ELEMENTI DECORATIVI CHE ADOPERA
di Rosario Stagno
Tra le stiliste presenti alle finali The Best Model Of Europe 2022, un grande successo hanno ottenuto le fantastiche collezioni moda della giovane stilista siciliana Francesca Riolo.
Qualità nei tessuti utilizzati, pietre e accessori preziosi per decorare i propri abiti della collezione e che hanno incantato il numeroso pubblico presente.
Francesca Riolo con il suo stile che ricorda la sua terra, la Sicilia, ma con un occhio verso Oriente, si aggiudica meritatamente il titolo Best Decoration Collection Nel International Fashion Festival Barcelona Awards Edition 2022.
Rosario Stagno ha avuto onore di indossare le sue splendide giacche create in esclusiva per lui, idem, il vincitore del concorso mondiale Teen Star International, svoltosi in Thailandia, Francesco Castagnozzi. Lo stile di Francesca Riolo rimarrà indelebile in queste finali The Best Model of Europe 2022.